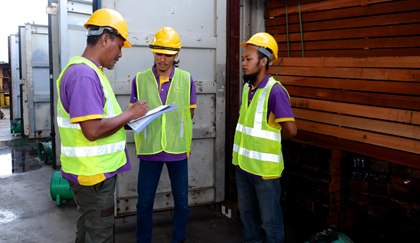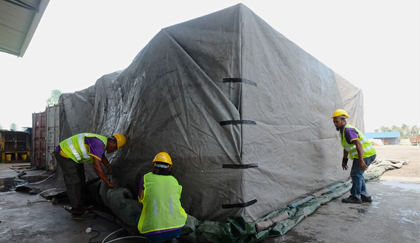 Company Profile
introduction
OUR ultimate goal is to provide the conventional and satisfactory value added services with full commitment and professionalism. The chemical used are patented by international renowned manufacturers and are pre-approved by Malaysian authorities, i.e. the Pesticide Board of Malaysia.
EXCEL FUMIGATION SDN.BHD is part of the service – oriented industry and has the utmost responsibility to crate the niche for customer satisfaction. As such, we have a team of knowledgeable and technically equipped licensed fumigators and PCOs to apply and carry out the designated job with proper tools and techniques and deliver prompt and quality services.
Excel Fumigation Sdn Bhd
Code Of Ethics
[su_list icon="icon: circle" icon_color="#93268f"]
Ensure all fumigation and pest control work is carried out in accordance with the Industrial Codes of Practices and Regulations with due attention to customers; employees safety and environment friendly
At all times, observe the highest standards of integrity in business transaction and apply friendly spirit of business attitude among fellow members.
Always provide knowledgeable and current information and sincere advice to customers regarding our services provided.
Always provide clear verbal and/ or written information pertaining to scope of work, pricing, warranties and after sales services provided.
Provide all services as agreed and attend to customers' complaints pertaining to service provided, promptly and assure of prompt action to resolve them.
Uphold a professional attitude and maintain responsibility at all times.
[/su_list]
Shall Conduct It's Operation In A Manner To
Safety Policy
Ensure that all its employees are working in a healthy and safe environment.

Protect public from any health hazards subject to the nature of their business activities.

Prevent loss or damage to property to / in which their service is provided.

Protect the environment by applying the chemicals as per application instruction and disposing as per standard procedures.